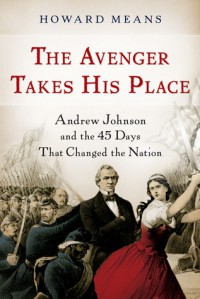 I have to admit, I misjudged this one. After a painfully slow first chapter and change, Means has actually found a flare for the dramatic! Of the pulpit smack talk that ensued after Lincoln's assasination, leaving Johnson to deal out justice to the South:
The lamb was gone. The lion was waiting. And God's hand was in it all.
Also, he uses words like mollycoddling. Who wouldn't swoon?